Entrepreneurship is an area that is dominated by men. According to the U.S. Census Bureau, more than 75 percent of businesses are male-owned. With such high numbers, it is sometimes easy to assume that men are more successful in owning and running businesses than women. But is it true?
Our analysis reveals no. Though men might be starting and running more businesses, their revenues and job creation rates lag behind their women peers. In addition, women are more effective leaders, and they have a larger appetite for growth.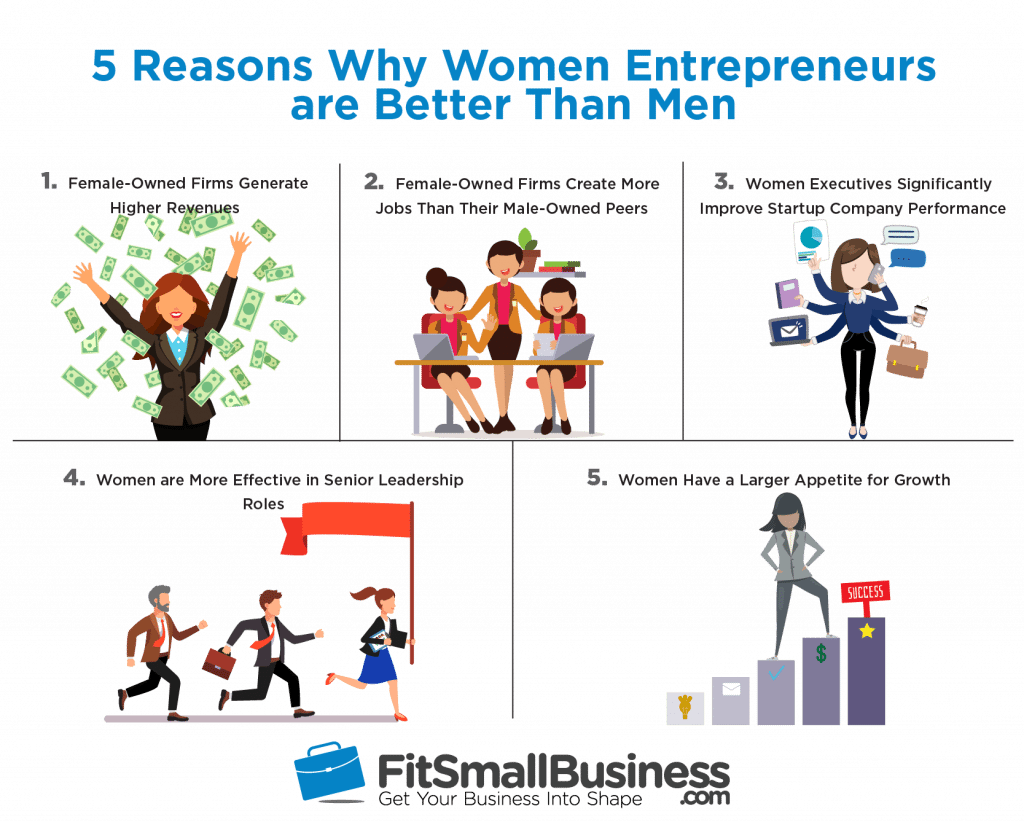 We compiled data from the U.S. Census Bureau, Dow Jones, the Harvard Business Review and others to compare the success of female entrepreneurs to their male counterparts. Our analysis combined 10 private and public studies and determined that when you look at the statistics, the women outperformed the men.
There are of course many ways to evaluate the success of entrepreneurs individually and in groups, but here are five data-based areas in which women can be considered better entrepreneurs than men.
1. Female-Owned Firms Generate Higher Revenues, While Male-Owned Businesses Have Higher Survival Rates
It is well-documented that male-owned businesses out-survive female-owned firms. In fact, businesses owned by men have a 75.1 percent three-year survival rate, compared to 69.5 percent for women-owned companies. But survival rate is not necessarily the true measure of success in entrepreneurship, as owners close their businesses for a variety of reasons that don't necessarily mean failure. Some might voluntarily exit because they've sold the business, or some have managed to achieve their business goal and decided to close up shop. Others might have closed their doors because they wish to pursue a new lifestyle, and then there are some who just retired.
In terms of generating profits and growing a company, at least one measure finds that women actually do that better than men.
Womenable, a social enterprise firm focused on women's entrepreneurship, analyzed the growth trends of male- and female-owned companies from 1997-2014, and found that businesses owned by women saw a 72.3 percent growth. Male-owned firms, on the other hand, grew by 45.1 percent over the same time period.
You can visit the link below for the full article: https://fitsmallbusiness.com/women-entrepreneurs-are-better/